Brokerage 2000 Sailing Dinghies for sale in the UK
Laser 2000 Rudder Blade £195 Laser 2000 rudder blade Great, perfect condition – don't think it has ever been fitted to a rudder stock New price is £311 – get a bargain for £195...
read more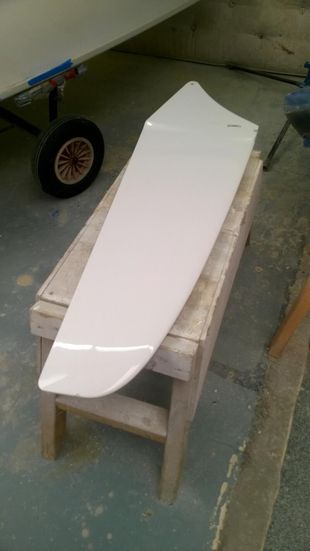 Laser 2000 and RS Quest centreboard in great/perfect condition, never fitetd to a boat. No brake fitting or retaining plate. Price for new is £389 – this is a bargain at £230...
read more
Length:
2'
Location:
Gloucestershire UK
Price:
£230

View Details
A secondhand rudder for a Laser 2000 in excellent condition with no dings and tip in good order. New ones are £311...
read more
Length:
3'
Location:
Gloucestershire UK
Price:
£180

View Details